James D. Agresti
3277 Views
9 Comments
…paper found that high levels of national debt are associated with lower economic growth, a result that conservatives have repeatedly cited to argue that governments should stop accumulating debt. This…
Read more
James D. Agresti
726 Views
5 Comments
…the debt/GDP ratio, it is still higher than any other period of U.S. history, clocking in at 123% of GDP at the end of 2022: Worse yet, the national debt…
Read more
James D. Agresti
2768 Views
5 Comments
…War II: Unlike the debt from World War II—which rapidly declined after the war ended—the current national debt is escalating. Between 2007 and 2014, the publicly held federal debt (the…
Read more
James D. Agresti
1176 Views
1 Comment
…refer to the full national debt but only to the debt that is "publicly held." This is a partial measure of the national debt that excludes money owed to federal…
Read more
James D. Agresti
3382 Views
19 Comments
…typically takes three to tango on the national debt: the House, Senate, and President. Nevertheless, Republicans point the growth in national debt under Obama without mentioning that they have controlled…
Read more
James D. Agresti
1439 Views
3 Comments
…that unless Medicare is rationed, the national debt is slated to grow even faster than CBO projects. Additional Reading Debt versus deficit: Obama's bait and switch Do large national debts…
Read more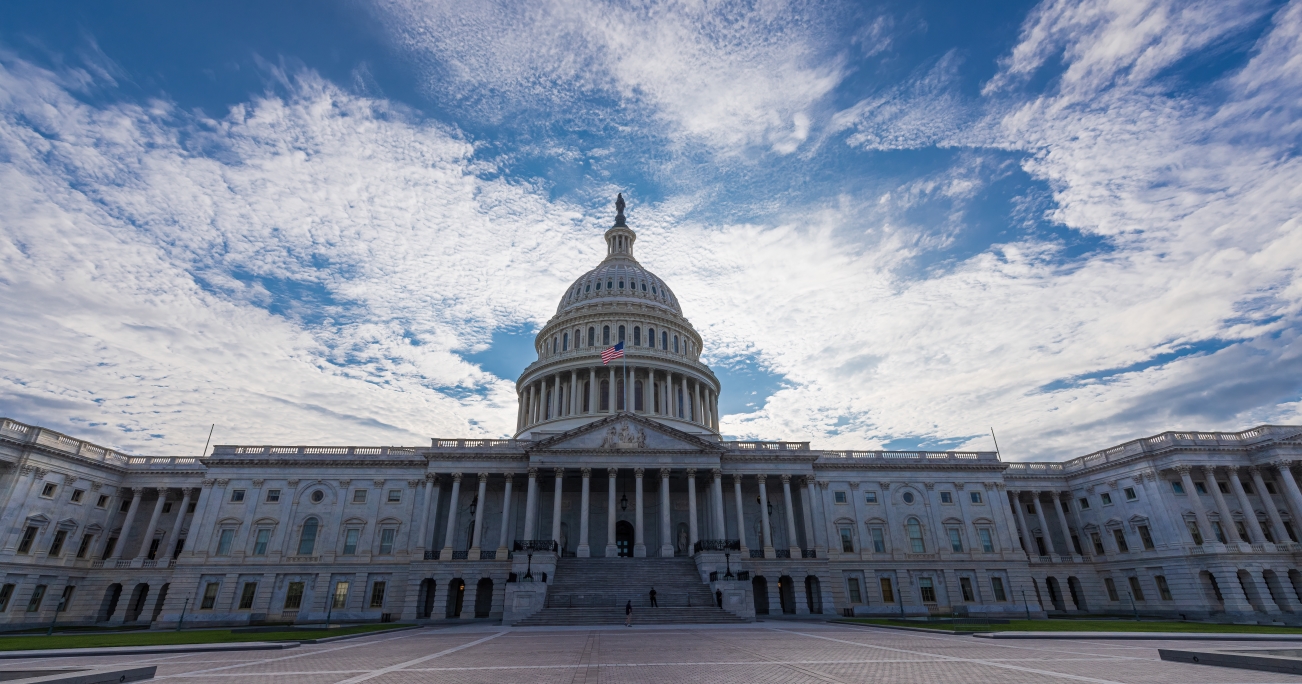 James D. Agresti
5171 Views
2 Comments
…in how their money is spent. The Debt Situation The U.S. national debt has grown by $8.2 trillion since 2020 and is now $31.5 trillion. This is an average debt…
Read more
James D. Agresti
1700 Views
2 Comments
…gave that speech, the national debt was $8.3 trillion or 61% of the nation's economy. The national debt now stands at $16.7 trillion or 101% of GDP. Thus, even after…
Read more
James D. Agresti
825 Views
1 Comment
…inaccuracies it contained," Ph.D. economist Dean Baker writes: The "runaway national debt" is also a Washington Post invention. The deficits have soared in recent years because of the economic downturn…
Read more
James D. Agresti
1680 Views
5 Comments
…and pundits think about debt is all wrong, and exaggerates the problem's size." His dominant message is that our national debt is not a major problem, and Washington has an…
Read more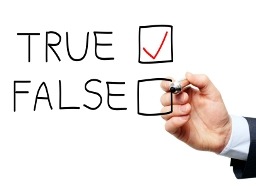 James D. Agresti
1879 Views
7 Comments
…national debt. Over the past five years, the national debt grew by 62%, while the U.S. economy grew by 14%. Correct answer given by 87% of all voters, 70% of…
Read more
James D. Agresti
1298 Views
2 Comments
…to care." The Future is Here In 2013, CBO ran a long-term projection of the publicly held debt, a partial measure of the national debt often cited by federal agencies…
Read more
James D. Agresti
1685 Views
6 Comments
…Ryan stated, "Today marks an infamous day in American history. It is the day that the national debt has surpassed the $15 trillion mark." This $15 trillion debt figure includes…
Read more
James D. Agresti
1719 Views
6 Comments
…will be due to these programs and the interest on the national debt. It is often impossible to objectively isolate the effects of a single factor (like the national debt)…
Read more
James D. Agresti
1409 Views
3 Comments
…these programs and interest on the national debt. It is often impossible to objectively isolate the effects of a single factor (like the national debt) on an economy. However, a…
Read more
James D. Agresti
3534 Views
5 Comments
…care." The Future is Here In 2013, the Congressional Budget Office (CBO) ran a long-term projection of the publicly held debt, which is a partial measure of the national debt…
Read more
James D. Agresti
1384 Views
4 Comments
…decreased productivity is excessive government debt, and federal debt has recently grown at a faster rate and to higher levels than at any time in U.S. history except World War…
Read more
James D. Agresti and Dustin Siggins
1474 Views
3 Comments
…other critical functions" in order to prevent an "explosive" debt that "swamps the economy." Bernstein says "it is well within our means" to reduce the national debt by following the…
Read more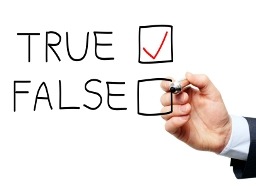 James D. Agresti
1507 Views
5 Comments
…the national debt? Correct Answer: The national debt. Over the past five years, the national debt grew by 51%, while the U.S. economy grew by 22%. Correct answer given by…
Read more
James D. Agresti
2966 Views
3 Comments
…that could stem the negative consequences of this debt. Additional reading: Blame for the national debt Consequences of the national debt Federal government finances deteriorated by $6.5 trillion in 2012…
Read more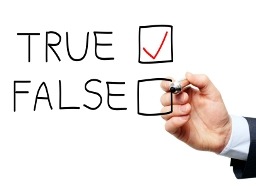 James D. Agresti
2134 Views
5 Comments
…five years, which has grown at a faster rate, the U.S. economy or the national debt? Correct Answer: The national debt. Over the past five years, the national debt grew…
Read more
James D. Agresti
1224 Views
6 Comments
…projections of publicly held debt (a partial measure of national debt). Under current federal policies and their economic effects, the Congressional Budget Office projects that the next generation of Americans…
Read more
James D. Agresti
1314 Views
9 Comments
…this can be seen in CBO's projections of publicly held debt (a partial measure of national debt). Under current federal policies and their economic effects, CBO projects that the next…
Read more
James D. Agresti
1443 Views
4 Comments
…by a national disaster" "in the case of a national emergency," the Secretary of Education "can, in fact, defer these payments" The Law The text of the HEROES Act mirrors…
Read more
James D. Agresti
771 Views
0 Comments
…interest on the national debt drop from 12.5% of GDP in 2010 to 9.9% in 2015. This amounts to a 21% decrease among programs that encompass all discretionary spending and…
Read more
James D. Agresti
1337 Views
9 Comments
…that speech, the national debt was $8.3 trillion or 61% of the nation's economy. The national debt now stands at $17.5 trillion or 102% of the economy. Hence, even after…
Read more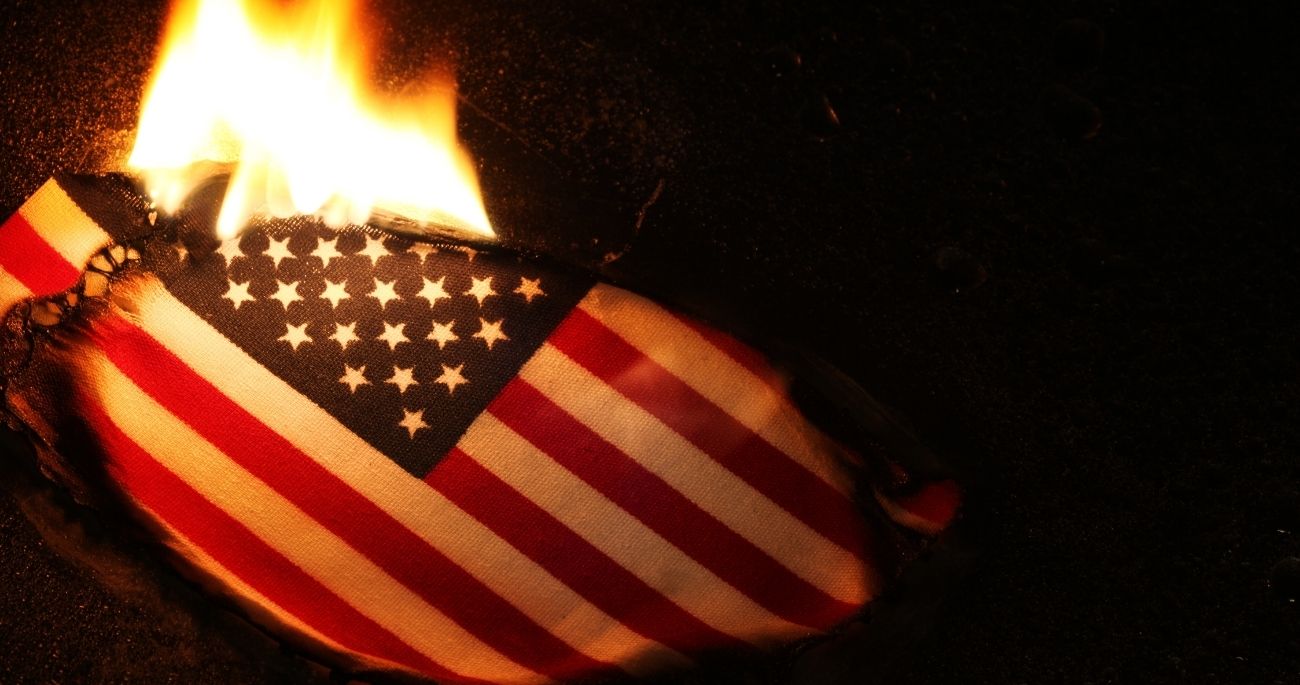 James D. Agresti
26012 Views
6 Comments
…demonize elected officials. conceal the deadly effects of illegal immigration. distort science. rationalize and cloak the killing of pre-birth humans. drive the U.S. deeper into debt. Below is a sampling…
Read more
James D. Agresti
1114 Views
1 Comment
…"current policy" projections of publicly held debt (a partial measure of the national debt). When CBO includes the economic effects of taxes, government spending, and debt, these projections show that…
Read more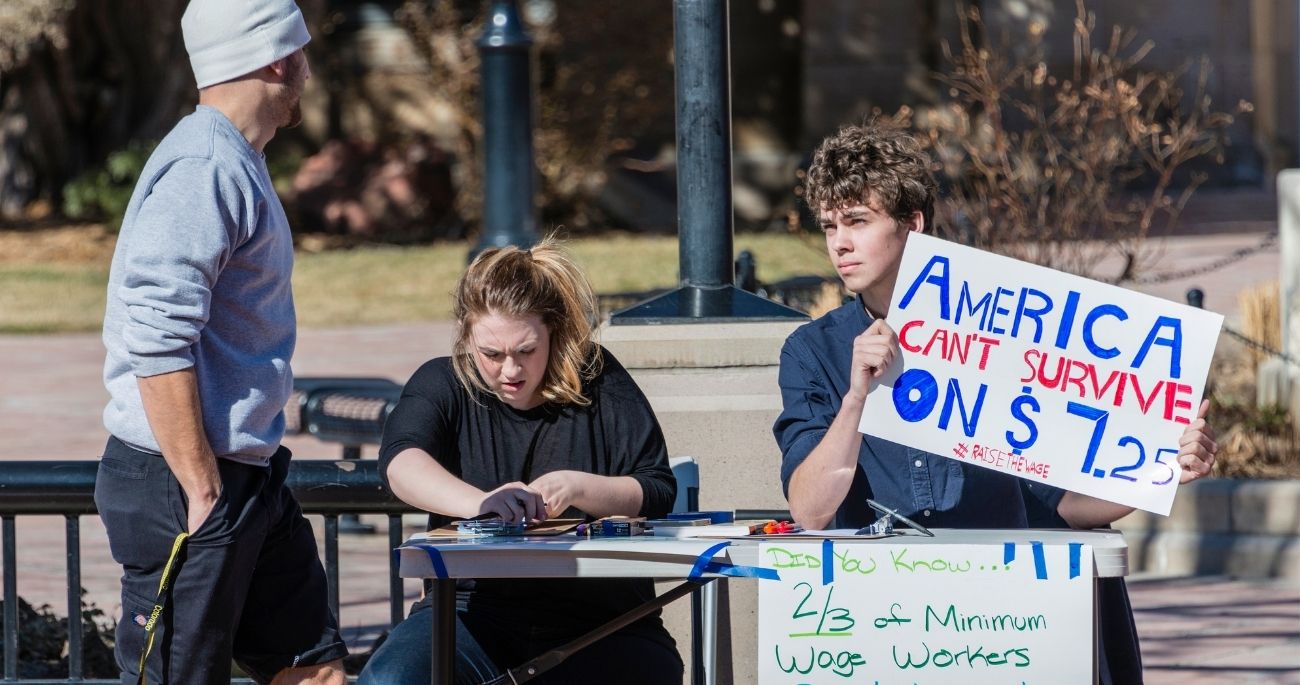 James D. Agresti
9033 Views
5 Comments
…basic needs for food, shelter, clothing, education, and health." The National Debt & Burden on Taxpayers Progressives claim that raising the minimum wage to $15/hour would reduce dependence on welfare…
Read more
James D. Agresti
1928 Views
12 Comments
…true shortfall may be considerably worse. Further reading: The Reality of the Federal Government's Fiscal Hole Consequences of the National Debt Paul Krugman's claims about the dangers of government debt…
Read more
James D. Agresti
2121 Views
0 Comments
…lobbyists from obtaining tax breaks, and (3) what it will take to get the national debt under control. Buffett opened his op-ed by declaring that no negative economic fallout can…
Read more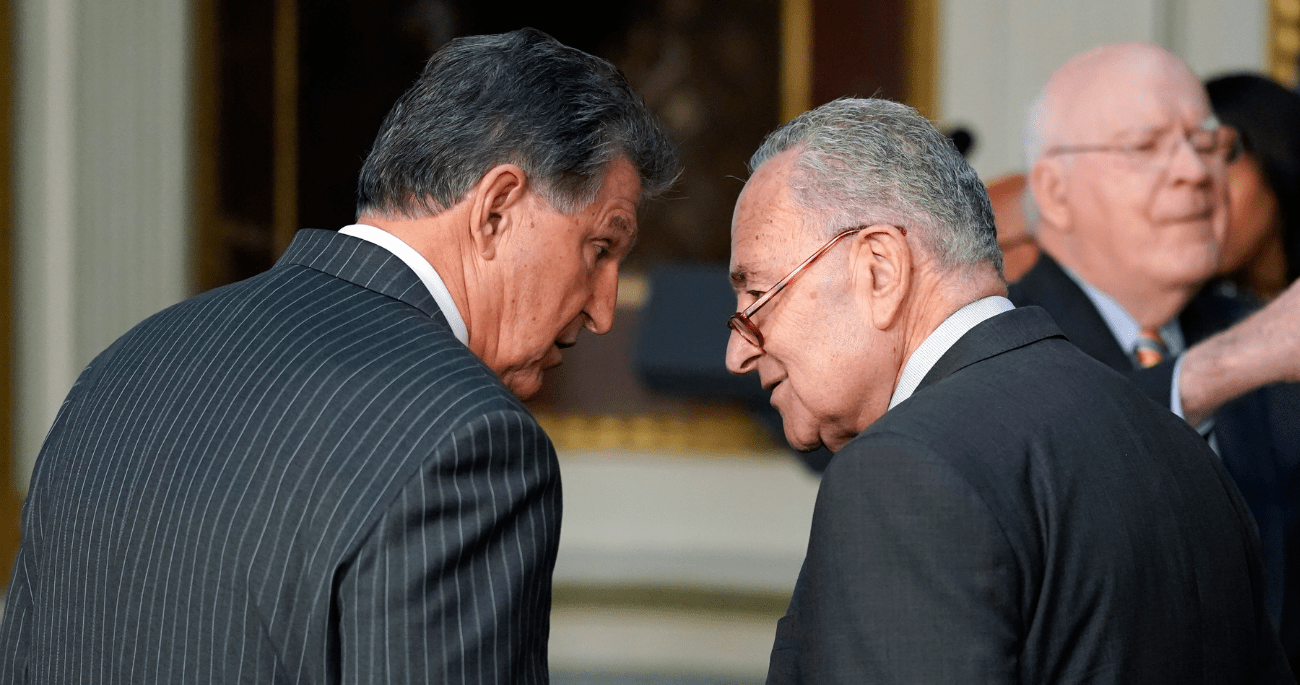 James D. Agresti
1655 Views
4 Comments
…estimate for the legislation" until more than a week after Congress passed it. Manchin's press release claims the law will: "address record inflation by paying down our national debt, lowering…
Read more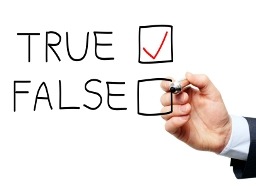 James D. Agresti
2274 Views
21 Comments
…public policy issues. The questions were designed to identify fault lines between perception and reality across the political spectrum. Among the issues addressed are government spending, the national debt, taxes,…
Read more
James D. Agresti
8745 Views
64 Comments
…"food stamps, health benefits, subsidized housing" and "full or partial payments by business for retirement programs") rose from $54,988 to $56,516. National Debt Between 2009 and 2015 the national debt…
Read more
James D. Agresti
819 Views
0 Comments
…it contains shows a significant worsening of the federal government's financial condition during its 2011 fiscal year. Beyond the commonly cited national debt, the report uses corporate-style accounting standards to…
Read more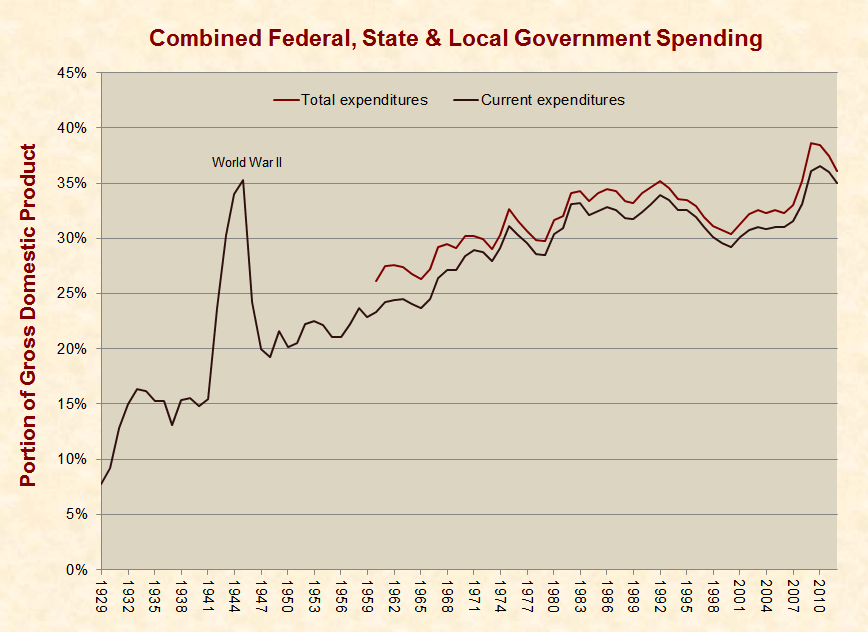 James D. Agresti
1896 Views
6 Comments
…Medicaid benefits, Social Security benefits, Medicare benefits, foreign aid, and interest on the national debt. This amounts to 47% of all federal, state and local government spending, largely consisting of…
Read more
James D. Agresti and Anna Harrington
1681 Views
4 Comments
…can be found in Just Facts' research on the national debt. James D. Agresti is the president of Just Facts, a nonprofit institute dedicated to researching and publishing verifiable facts…
Read more
James D. Agresti
2231 Views
18 Comments
…policies that have contributed to these outcomes. This includes but is not limited to increasing the national debt, propagating regulations, and fostering immigration of low-skilled populations into the United States….
Read more
James D. Agresti
2089 Views
3 Comments
…dollars to purchase toxic investments and government debt——technically known as quantitative easing or QE. According to Krugman, criticism of QE is not genuinely rooted in the oft-voiced concern that it…
Read more
James D. Agresti
1202 Views
1 Comment
…obscuring it with Social Security." This is true, as evidenced by the facts above and detailed in my 2001 essay, "The Impact of Social Security on the National Debt." Stay…
Read more
James D. Agresti
1463 Views
2 Comments
…inflation/deflation. However, for reasons detailed in a Just Facts Radio episode entitled "Fathoming the National Debt," readers should be aware that this measure inherently favors advocates of higher government spending….
Read more
James D. Agresti
2457 Views
2 Comments
…be. When all is said and done, Medicare is facing severe financial problems, and the government's ability to deal with these is hindered by a swelling national debt. The magnitude…
Read more
James D. Agresti
1376 Views
7 Comments
…would need to increase by 32.8% to keep the program solvent, as opposed to 21% if we act now. This same principle applies to our national debt: the longer we…
Read more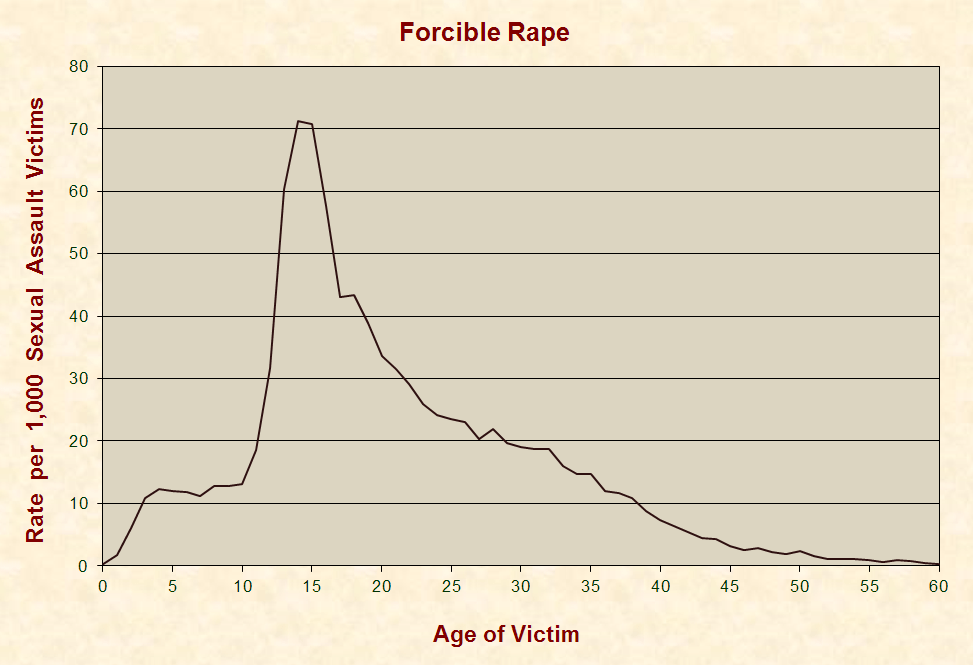 James D. Agresti
6245 Views
24 Comments
…an average of $50,000 for every household in the United States. This money is distributed as follows: 61% on social programs, like income security, healthcare, and education 14% on debt…
Read more
James D. Agresti
1659 Views
2 Comments
…the Kansas City Star claiming that "Congress is cutting Medicare and Social Security to reduce the debt, yet we spend three times as much on national security." The reality is…
Read more
James D. Agresti
3503 Views
25 Comments
…of Education's National Center for Education Statistics, per-pupil spending is "the gold standard in school finance." Private school choice programs boost per-student funding in public schools, because the public schools…
Read more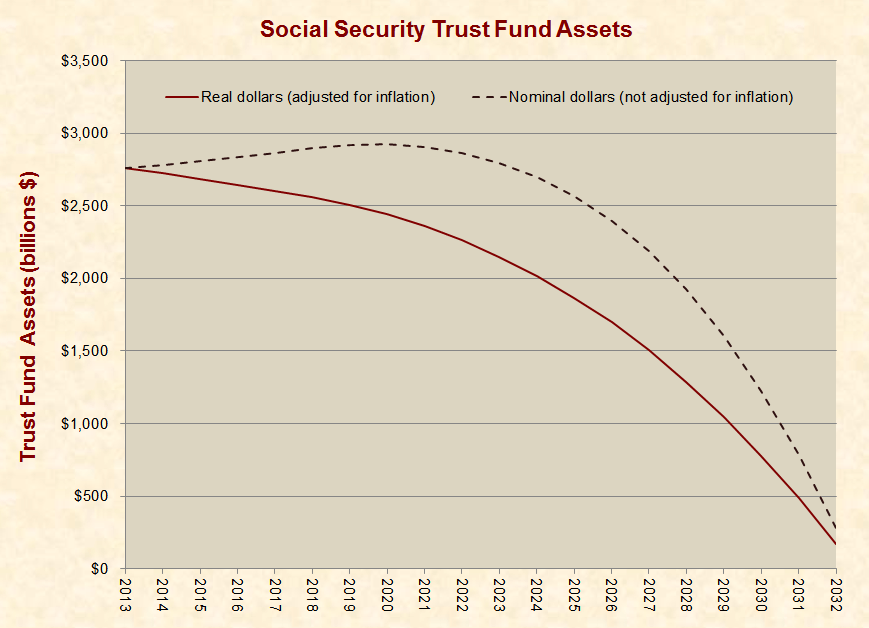 James D. Agresti
1073 Views
4 Comments
…through 2020." This claim has been repeated by the likes of US News & World Report, the National Academy of Social Insurance, the Center on Budget and Policy Priorities, and…
Read more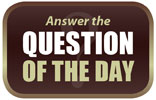 If the interest payments on the national debt were evenly charged to every household in the United States, how much per year would this cost each household?…
Read more